All aboard The UP Express!
Explore downtown via Up Express Toronto without having to explore Toronto's highways.
Union Pearson Express (UP Express) connects Toronto Pearson International Airport to Union Station in the heart of downtown in just 25 minutes. UP Express trains depart every 15 minutes 19 ½ hours a day between 5:30-1AM.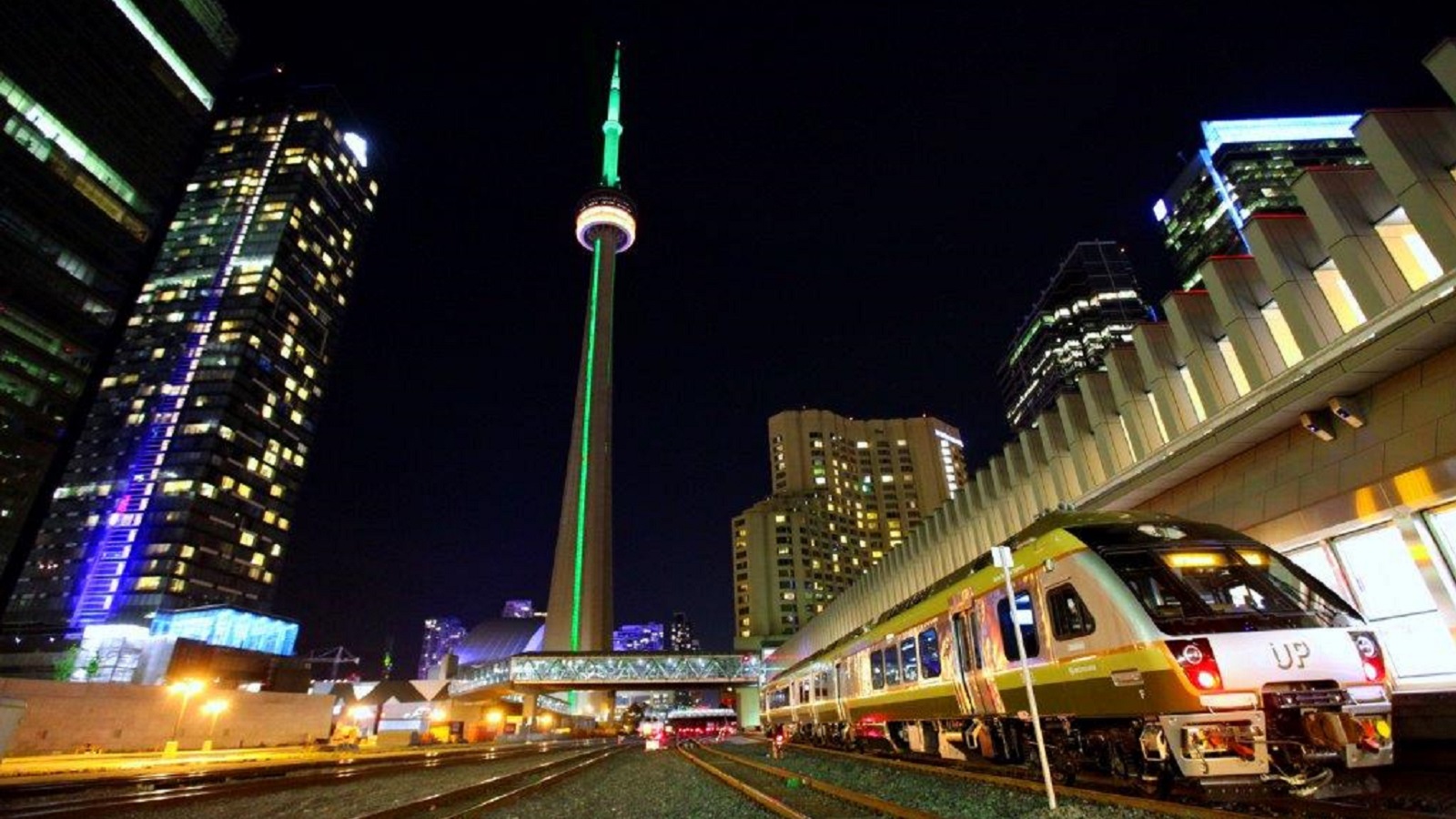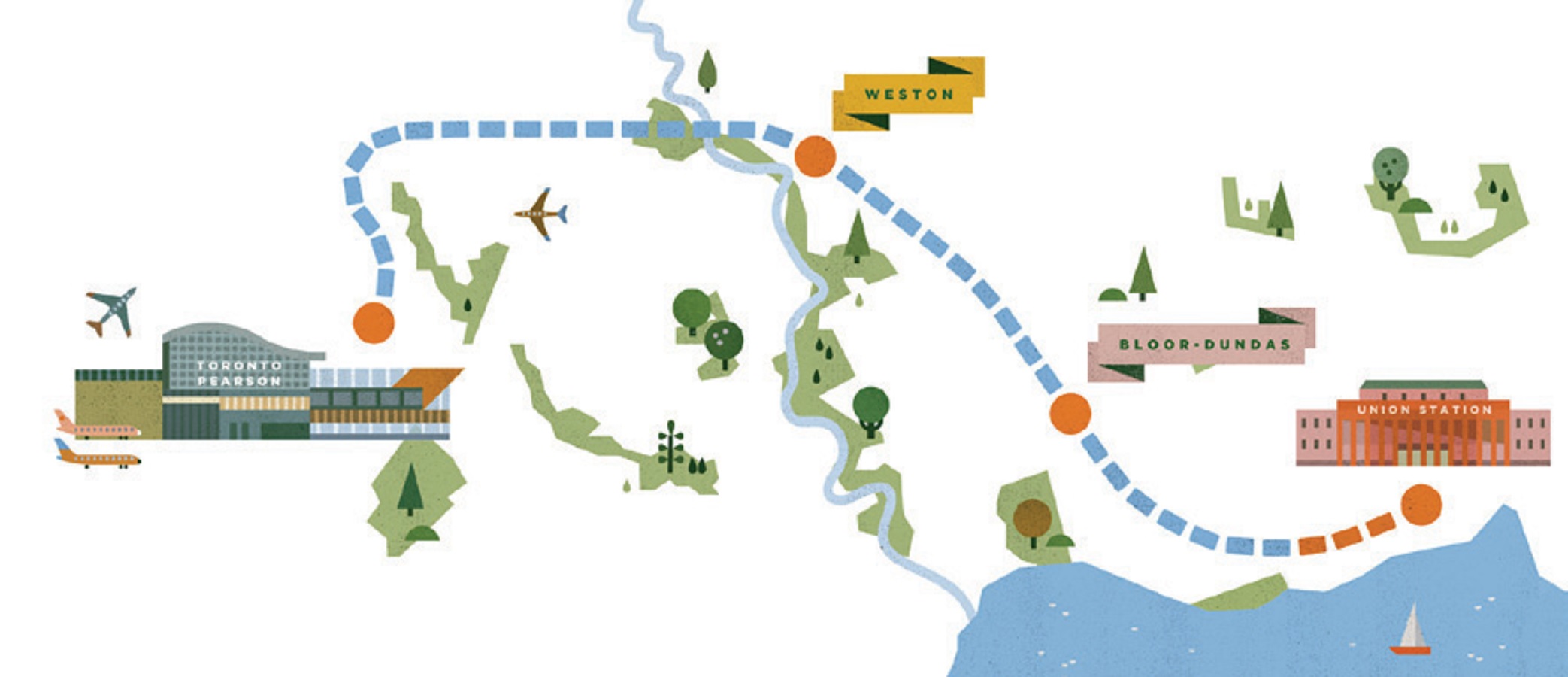 General Information
En route, the train will make brief stops at Bloor and Weston GO Stations.

Featuring level boarding, so you can simply roll your luggage aboard, UP Express trains have been designed with the comfort and convenience of guests in mind.
Train Information Amenities
Wi-Fi compliments of CIBC
Updated flight information
Luggage racks
Power outlets
Tray tables on seatbacks
Infotainment screens
Union Station Amenities
Wi-Fi compliments of CIBC
Airline check-in kiosks
Flight information screens
Balzac's Coffee Roasters
Drake General Store
CIBC UPSTAIRS Lounge featuring Mill St. Brewery
Charging stations
More Information
CIBC ATMs are provided at UP Express Pearson and Union Stations - Canadian dollars, Euros, British Pounds, Mexican Pesos and US Dollars are available.
The UP Express Toronto Pearson Station is conveniently located beside the Link Train at Terminal 1, the service that connects travellers to Terminal 3.
Visit UPexpress.com for fare menu details & to book tickets