Excellent Dining at Our Restaurants Near Toronto Airport
The Westin Toronto Airport welcomes you with several innovative new restaurant options. Whether you're looking to unwind over a drink with friends and colleagues, enjoy a relaxing sit-down meal, or grab an on-the-go coffee and breakfast sandwich on your way to YYZ Airport, we offer a dining experience to meet your needs.
Chef Noel Fernandes
Our trusted and talented Chef Noel Fernandes brings over 25 years of culinary experience to The Westin Toronto Airport. Noel has spent time at restaurants in India, Abu Dhabi, Cyprus, Kuwait, Switzerland, and now Toronto; his specialty is in novella cuisine, simplicity in food pairing, fresh ingredients, and masterful presentation. Noel has curated our delicious restaurant menus to ensure that our guests leave feeling better than when they arrived.
Scroll down to explore our newly designed on-property restaurants.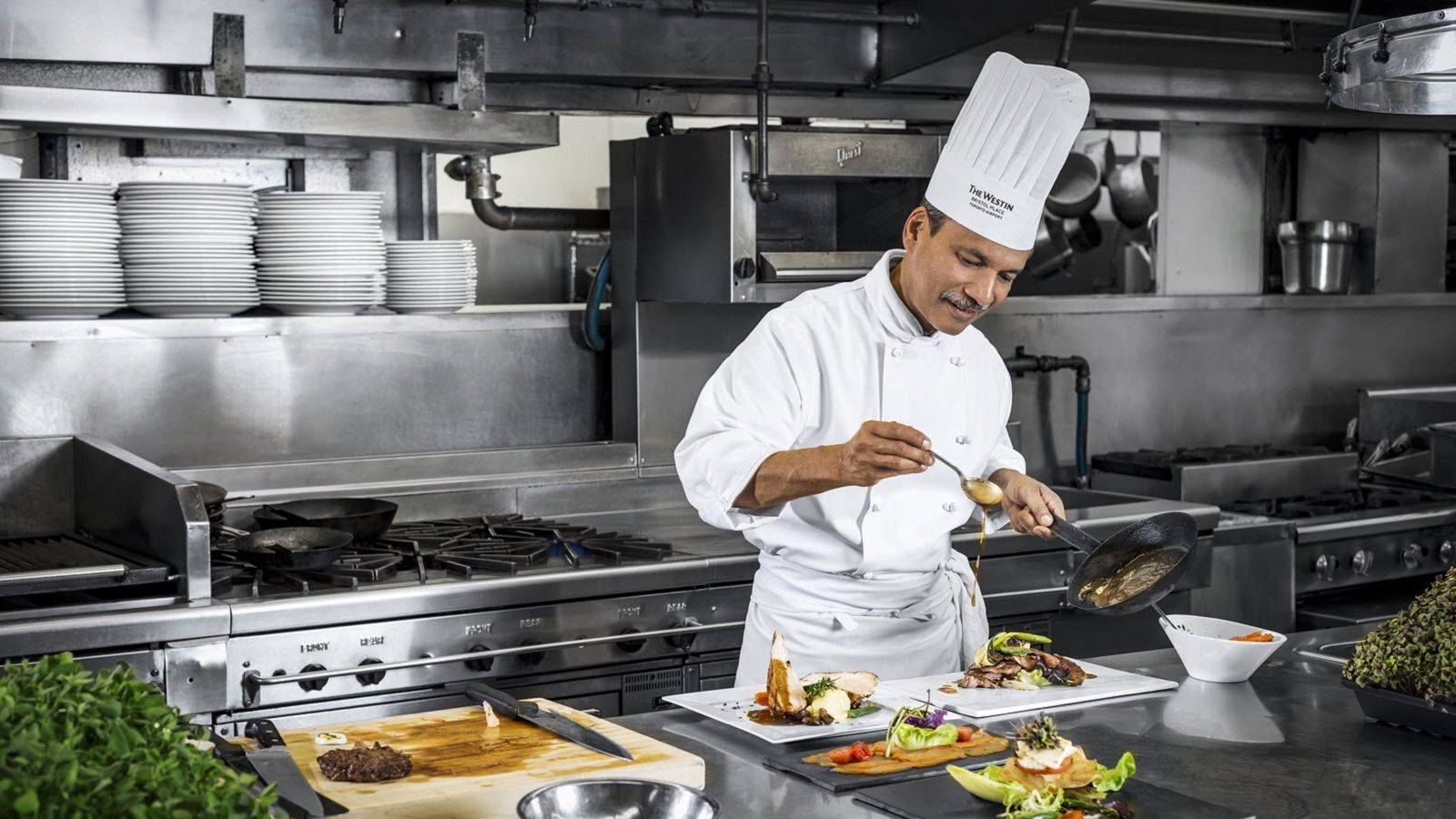 Crosswinds Bar & Grill
Connect and relax at Crosswinds Restaurant and Bar, and enjoy a selection of Chef Noel's signature dishes, incorporated into small plates and shareable items. Artisanal cocktails are carefully crafted to create the perfect elixir, infused with natural ingredients and fresh local flavours. Versatile seating throughout the restaurant and bar make for an ideal gathering place to relax, unwind and connect at the end of a busy day near Toronto Airport.
Hours: 11-1AM
Cuisine: Contemporary
View our lunch menu or our dinner menu.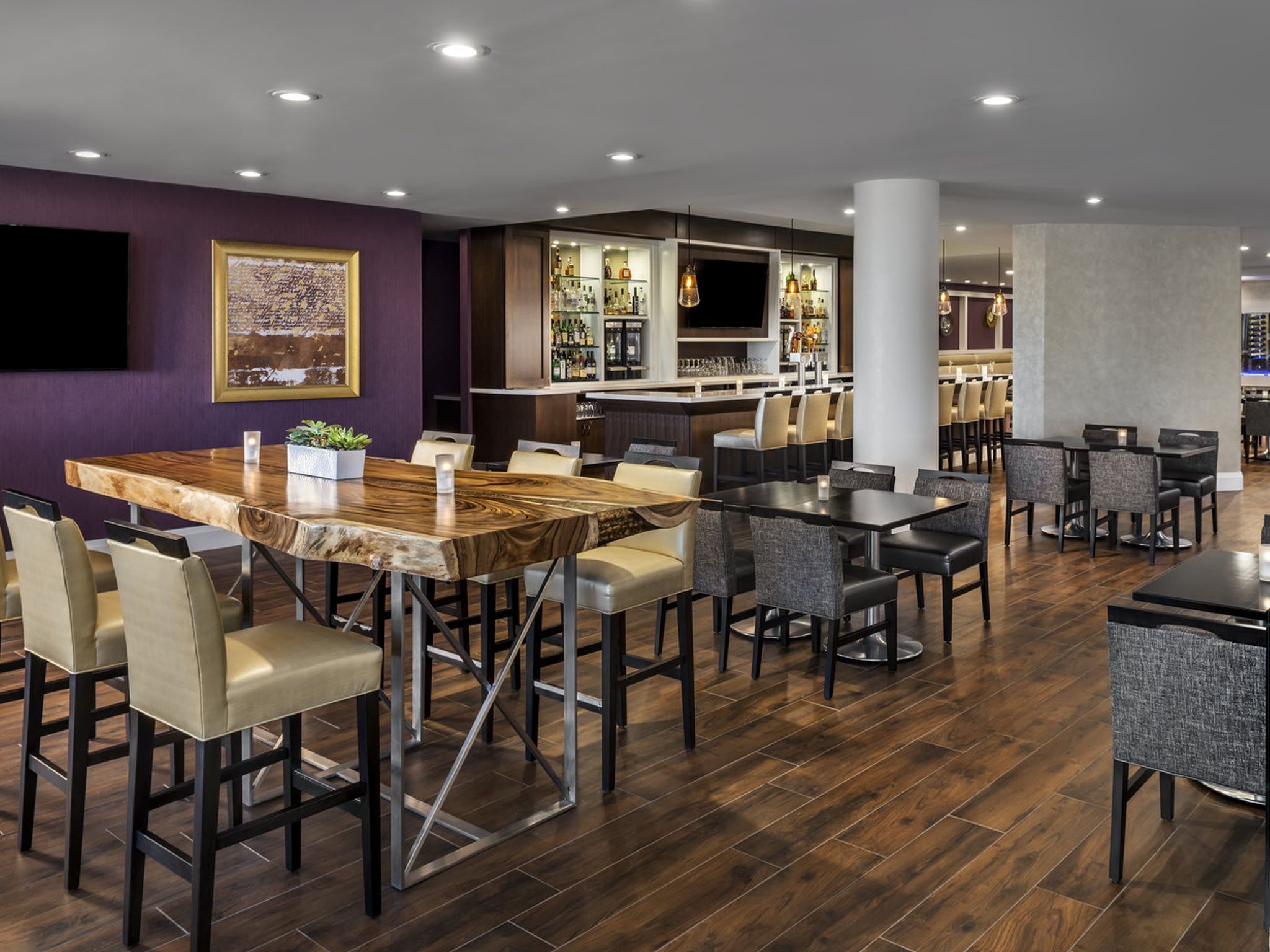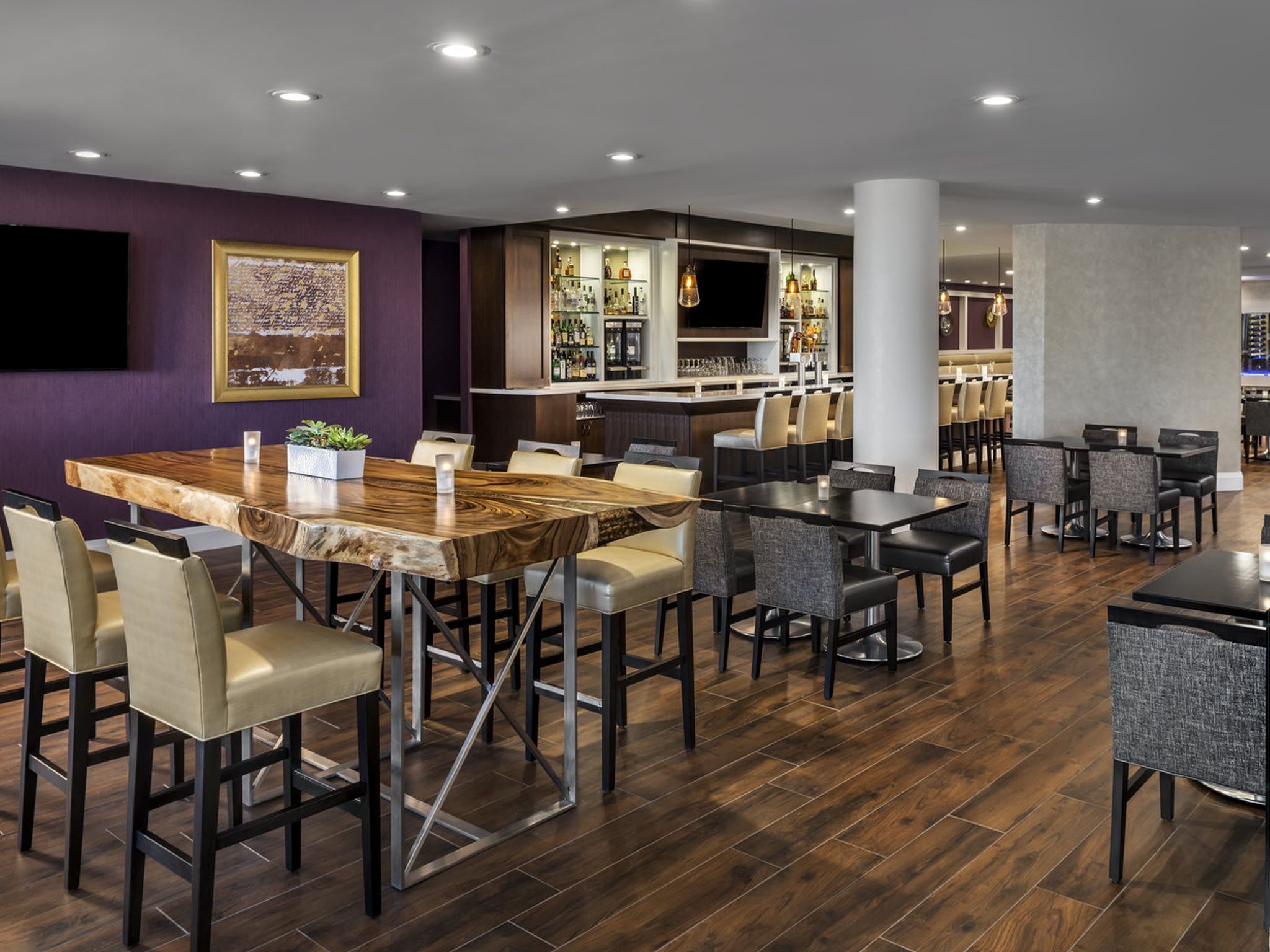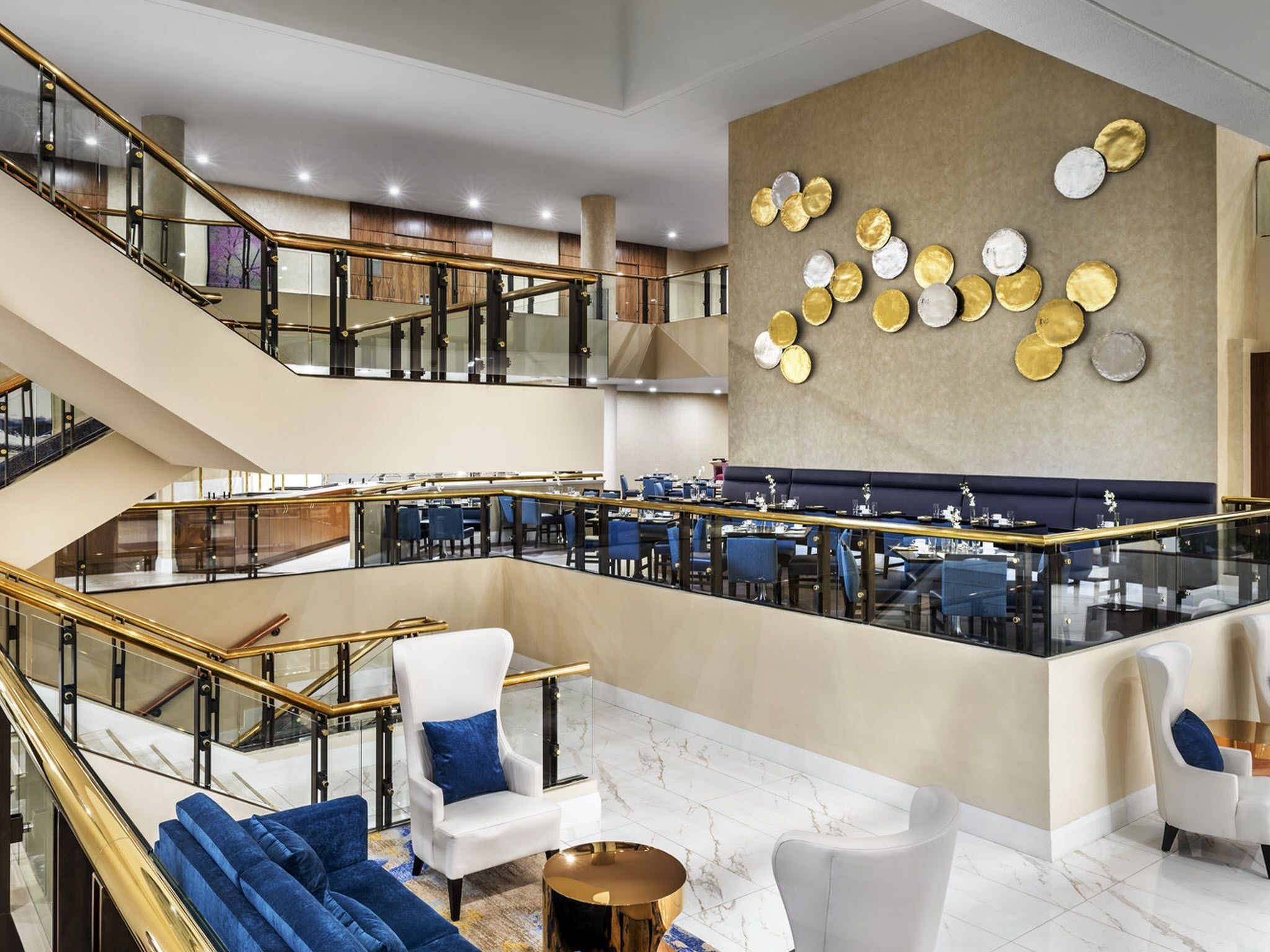 Atmosphere Restaurant
Atmosphere Restaurant showcases an airy space which complements the hotel lobby. Settle in to Atmosphere's luxurious modern surroundings, and savour nutritious menus that inspire a healthy lifestyle while you're on the road. Guests can recharge with Chef Noel's selection of SuperFoodsRx dishes, packed with powerful nutrients to energize and fuel their day. In addition to the vast selection of SuperFoodsRx inspired dishes, guests can also revitalize with an assortment of nourishing, healthy juices and smoothies.
Hours: 6:30-11AM
Cuisine: Continental
View our breakfast menu.
Starbucks
There's no need to miss out on your favourite coffee beverage during your stay! Our hotel proudly serves Starbucks® Coffee in the lobby. The Westin Toronto Airport offers a brand new express coffee and light grab-and-go stand, with a variety of hot and cold beverages, pastries and light snacks.